Tecumseh Parts
|
Tecumseh Parts Lookup
|
Tecumseh Repair Manuals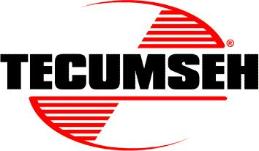 Like all internal combustion engines, the carburetor on your Tecumseh engine plays an important role in engine performance. For proper operation it is important that your carburetor be kept free from foreign substances such as dirt and water. Proper storage of your equipment along with regular replacement of the air and fuel filters will improve the performance of the carburetor and in turn your Tecumseh engine.
The most common style carburetor found on Tecumseh engines is the float style carburetor which is easily identified by the bowl under the carburetor body. There are also however, a number of models that used diaphragm pumps in place of the float bowl concept. The diaphragm style carburetor has the advantage of being able to operate at greater angles than float style carburetors which need to remain at a near upright position.
Identifying the carburetor model on your Tecumseh engine can be complicated; however it is essential for purchasing the proper parts and/or repair kit. Using the parts look up section on our site, along with visual comparison, will help identify the proper Tecumseh carburetor parts and repair kit for your engine model.