McCulloch Parts
|
McCulloch Parts Lookup
You can't buy another Chain Saw with all these features at any price!
McCulloch's new Mini Mac 35 with Auto-Sharp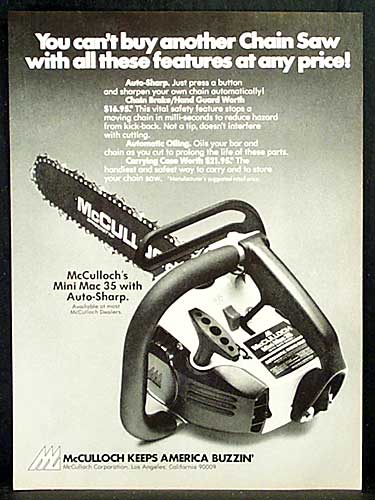 Auto-Sharp. Just press a button and sharpen your own chain automatically!
Chain Brake / Hand Guard worth $16.95. This vital safety feature stops a moving chin in milli-seconds to reduce hazards from kick-back. Not a tip, doesn't interfere with cutting.
Automatic Oiling. Oils you bar and chain as you cut to prolong the life of these parts.
Carrying Case Worth $21.95. The handiest and safest way to carry and to store your chainsaw.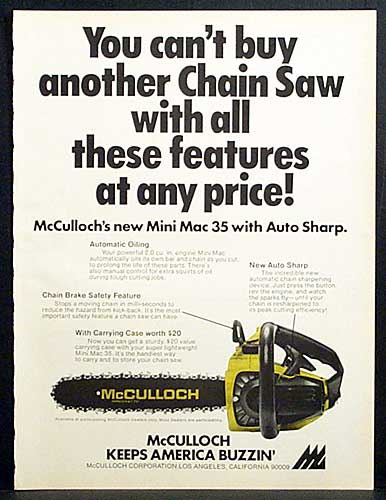 McCulloch Keeps America Buzzin'