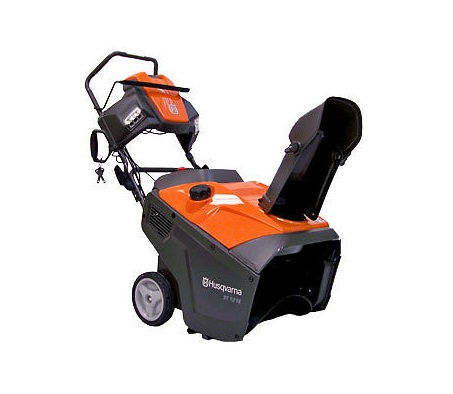 Husqvarna ST121E 21" Snow Thrower
The Husqvarna ST121E is a compact and high-performing single stage snow thrower for drive ways and paths. Very easy to maneuver and an innovative remote chute rotator facilitates the direction of the snow. Strong snowing engine with electric start and a working width of 21 In. efficient LED lighting enables work in early mornings and late nights.



Cylinder displacement

208 cc
Gross Torque

9 lb-ft

Transmission Forward Speeds

1
Intake Height

13 inch / 33.02 cm
Auger diameter

20.32 cm / 8 "
Tire size, single axle

8 x 1.75 inch
Homeowner Warranty

2 years