Both Health Canada and the United States Consumer Product Safety Commission have issued a voluntary recall of Sno-Tek snow blower models with LCT Storm Force Engines. While Sno-Tek snow blowers are manufactured by Ariens corporation in the United States, this recall is for certain engines manufactured in China by LCT (Liquid Combustion Technology LLC). The reason for the recall in a missing safety shield above the electric starter which presents a risk of injury to an operator's fingers.

These Sno Tek snow blowers were sold in Canada and the United States at Ariens Dealers, Home Depot locations and online through the Home Depot website in 2010. Below are the specific models included in this recall:

Ariens Sno-Tek Snow Blowers. The recalled snow blowers have model numbers 920402 and 920403. The model serial decal is located on a label attached to the outside of the gear box of the product behind the left wheel. The engine serial numbers included in the recall of these models range from 1065H04008325A through 1065H04012104A.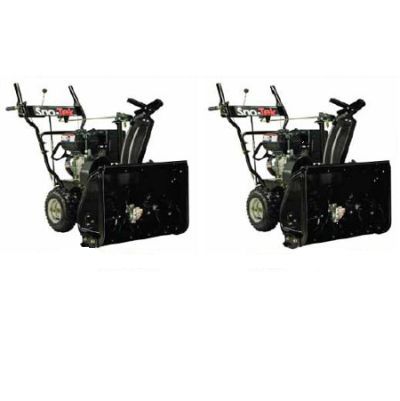 Owners of these snow blower models should stop using it and contact LCT engines at 1-800-552-8094 for installation of a free repair kit at an authorized service center.